Best evaluated resort located in Bhor, Pune
Welcome to Adventure Plus
If you enjoy high adventure and adrenaline sports, you have come to the right place. ADVENTURE PLUS is an adventure sports park with a difference! Being the first of its kind in India and the largest in Asia, it boasts many adventure activities – covering land, water, and air – guaranteed to give you an adrenaline rush and fill your day with fun. Not only are the activities at Adventure Plus challenging, but they leave you wanting more! In addition to this, the park's natural environs make it the perfect destination for literally whatever it is you want to do. Located in Yeoli, Taluka Bhor (Only 55km from Pune), its beautiful, rural setting adds to the allure of the park.
What's more… We have fun activities for all age groups. Adventure Plus offers its visitors a truly unique and exhilarating experience. So what're you waiting for?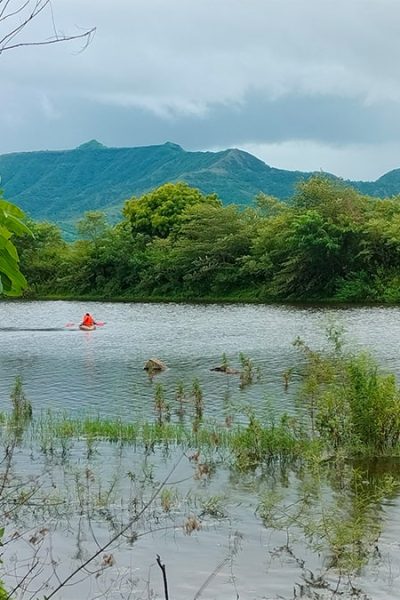 Our Vision
ADVENTURE PLUS keeping in view its objectives stated in the mission statement will endeavor to expand its adrenaline sports facilities in its present location and also develop such facilities elsewhere stressing its eco-friendly and rural bias.
ADVENTURE PLUS will also endeavor to establish academies that will impart training in adventure sports.
ADVENTURE PLUS strongly believes that introducing guests to the local flora, fauna, geology, history, astronomy, etc., is very much an integral part of its basic philosophy which it shall do with the help of professionals proficient in related subjects.
ADVENTURE PLUS shall leave no stone unturned in helping people at large to discover and appreciate the advantages of GREAT OUTDOORS
Our Mission
To instill the spirit of adventure in the mind of youth
To offer such adrenaline adventure sports which would act as stress busters to those living the fast-paced life
To make available vast open spaces for urbanites living in concrete jungles and deprived of their green acres
To prevent all those spending endless hours in front of the idiot box from becoming couch potatoes
To help kids to build character and develop personality through residential camps and creative hobby classes
To unite the people with the mother nature
To encourage rural tourism and create meaningful jobs for the underemployed rural youth
Last but not least to make all the above facilities and services available to society at an affordable cost
Safety: The Management of Adventure Plus believes in the safety of the visitors at the site as the prime most important. Our aim is that they should return to their homes with very pleasant memories of their stay here but without any injury whatsoever. 
Whilst there is an inherent element of hazard in adventure sports, such hazards can be avoided if the safety rules are observed by all concerned. All due care has been taken by us while designing and establishing the rides and sports. Our trained and experienced staff will take good care of you while at Adventure Plus. But, the safety of all concerned can only be assured if they cooperate by observing the safety rules and tips given below.
Following the instructors' tips carefully:
– Not to wander into areas where you are not required
– Wearing safety apparel and gear
– Wearing of life jacket whilst doing water sports
– Swimming in any of the park water bodies is strictly prohibited
– To prevent heat-related illnesses, please remain sufficiently hydrated.
The visitors should start drinking water in excess two or three days before the planned visit.
Visitors must know their limits while doing activities that may be harmful to pregnant ladies & persons with hypertension. Visitors must be patient whilst waiting for their turn at a ride to avoid arguments. Parents must take care of their toddlers.
Places of Interest
Rayreshwar Fort: 25 km away from Bhor where Chatrapati Shivaji Maharaj had taken the oath and established the Hindu kingdom.
Rohida Fort: 7 km from Bhor with a lot of history related to Chhatrapati and his knights.
Kawlagarh: A fort 40kms away from Bhor restyling in beautiful Varundha ghat pannage connecting Western Maharashtra and Konkan. 
Torna fort: 60 km from Bhor first capital of Chhatrapati.
Layangiri: 16 km from Bhor mountain caves next to the beautiful surrounding countryside.
Purandar /Vaijargarh Forts: 30 km from bhor these two forts are close to each other. Chatrapati's son Sambhajirao was born here. Besides the above, there are several walking trails nearby especially.
River Kayaking
The slow stream of neera river is another kayaking experience or an erstwhile royal state and a taluka place just about than away from next les amidst natural surroundings. Pune district enjoys a unique reputation as that of the lake district of Maharashtra. Bhor too has a fair share of water resources. In addition to a dam built by the British in 1928 with a huge reservoir, there are about check dams in the taluka. Neera river originates from a nearby little-known Verandh Ghat where beauty rivals. Mahableshwar in fauna and scenery passes through Bhor. Arabs ltd. project is situated on the river banks. Bhor's demography is interesting as much as that of 25,000 plus students population science, commerce arts pharmacy engineering outstrips the local population of 15000. The chief vocation of the people is agriculture predominantly rice is grown. whether it is almost identical to Pune weather which is pleasant throughout the year thanks to the altitude of 1900 feet. Rain gods have been very nice to the area so much the rains have not failed even once in the last 30 years (12000 mm on average) Bhor is in the midst of some very interesting places of interest which are natural forts caves and religious, shrines and temples.
Amboli
A small village about 10 km about boasts of an ancient temple with 10th-century A.D. statues